| | | | |
| --- | --- | --- | --- |
| | Deb and I went birding again yesterday. The sun was shining, the weather was mild, and the snow from our previous outing had completely vanished. We started the day out in the east end, hoping to see a Cattle Egret which had been present in a field along Milton Road for at least three days. It was gone, as were the American Pipits from our previous outing, but a flock of about 20 Wild Turkeys, a pair of Red-tailed Hawks (one noticeably bigger than the other) sitting on the same branch of a tree, and the Sandhill Cranes helped to make up for the absence of the egret. Unlike our previous outing two weeks ago, there were no Northern Harriers, Rough-legged Hawks or Horned Larks to be seen. At the Giroux Quarry we found a pair of Common Mergansers and several Green-winged Teals. | | American Coot |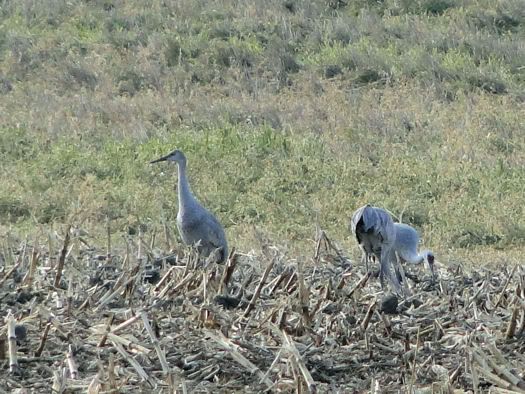 Sandhill Cranes
We headed downtown next to see the Barrow's Goldeneyes at Riverain Park. This park is on the Rideau River opposite Strathcona Park and is a regular wintering site for these long-distance travelers. The Barrow's Goldeneye is primarily a duck of the western mountains of North America, yet every year at least one spends the winter among the rapids of the Rideau and/or Ottawa Rivers. Although three males have been reported from this location, Deb and I found only one. We also saw one Common Merganser and three Hooded Mergansers among the other ducks on the river.
Barrow's Goldeneye
From there we drove over to Andrew Haydon Park to see if the coots were still there. As the sun was shining, the light was much better for photography and I was hoping to get some better pictures of these uncommon members of the rail family. When we approached the river, we were surprised to find the two adults swimming along the rocky shore! The last couple of times I have seen them they were in the bay. I got a couple of quick pictures before they turned around and headed back the other way.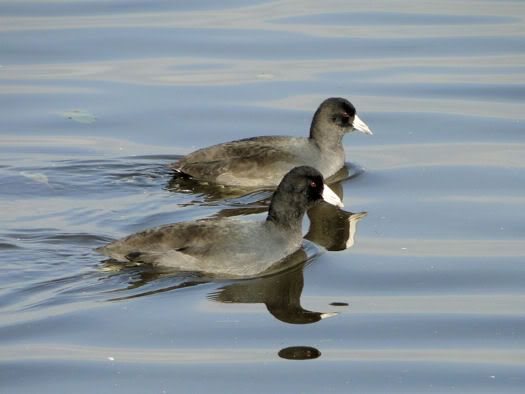 American Coots
We walked down into the marsh where we found the juvenile foraging by himself. It is amusing to watch the coots dive beneath the water and then pop right back up with a mouthful of vegetation.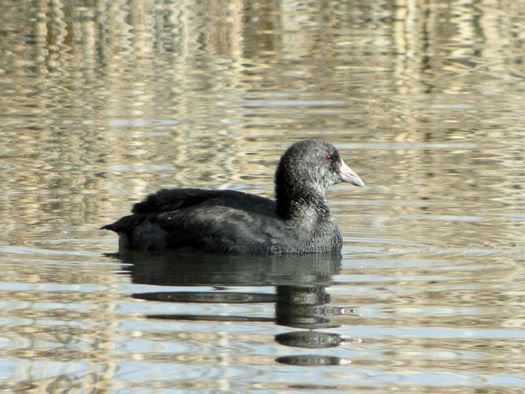 American Coot (juvenile)
American Coot (juvenile) with lunch
The two adults came swimming back into the bay, and this time I was able to get a picture of the three of them together. Notice how much darker the adult is (right) compared to the juvenile (center).
I sat at the edge of the marsh for about twenty minutes, while the coots completely ignored me. Here are some of my favourite photos of the adults: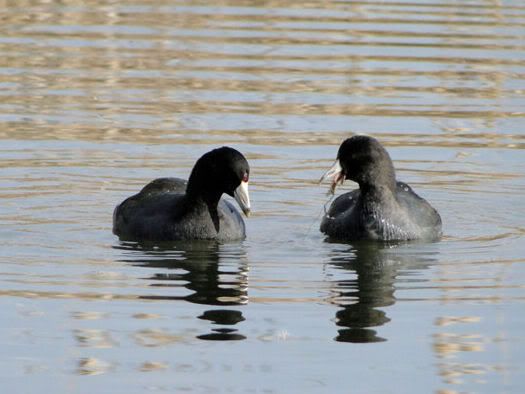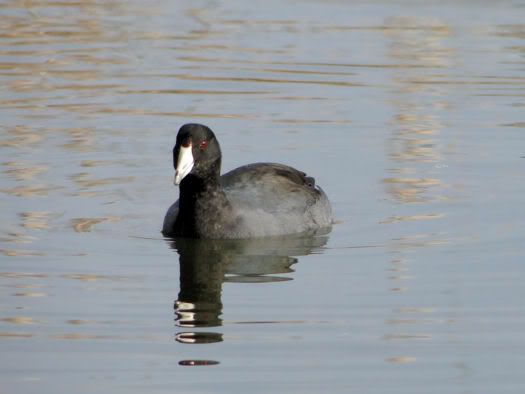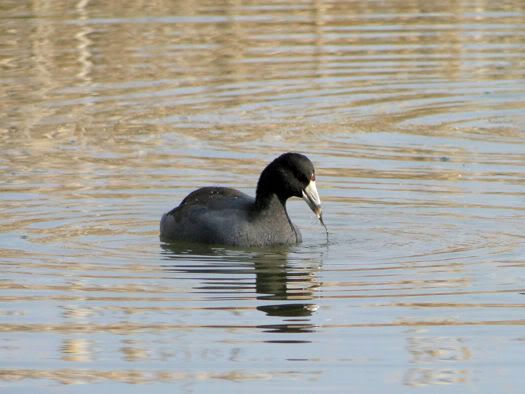 Given that they've been here for two weeks now, I think it's likely they will stay until freeze-up. Deb and I scanned the Ottawa River for other waterfowl and came up with one female scaup and one Common Loon fairly close to the Dick Bell lighthouse. On the man-made pond we found three Green-winged Teals - two females and one moulting male.
Green-winged Teal
Finally, a stop at Ottawa Beach produced a number of gulls on the spit, including one Great Black-backed Gull and two Herring Gulls.
It was a better day than I expected, and I was definitely pleased to have gotten some better pictures of the coots. They are fun to watch, and I hope they stay around for a while!