The sun and the heat returned later in the week, so I spent a couple of lunch hours Hurdman Park. The Eastern Kingbirds were still present, as was a Northern Flicker; as both of these species depend on insects, they will need to fly south in order to survive the winter. I also saw a pair of Yellow-rumped Warblers, my first of the fall, in the trees beside the bike path.

There were still plenty of insects around, although I only saw three butterfly species - one Monarch, several Common Ringlets and several Cabbage Whites. Although none of them seemed interested in posing for the camera, other insects were much more obliging.




Praying Mantis
One unexpected surprise was this fuzzy bee fly nectaring on one of the abundant Helianthus flowers that grow along the bike path.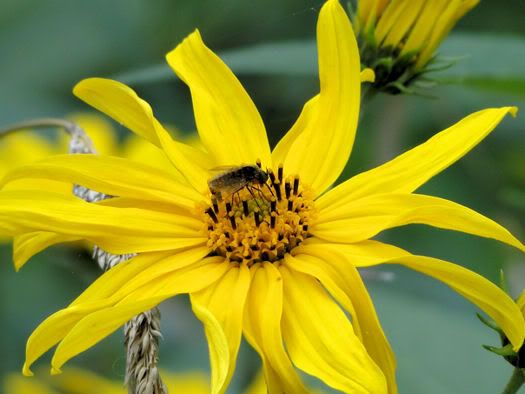 Bee Fly on Helianthus sp.
I also found some unusual pink flowers at Hurdman. Never having seen these before, I took a few photos and sent them to a friend who identified them as Sweet Peas. Also known as Everlasting Pea, this is another cultivated plant which has escaped from the garden and can now be found almost anywhere.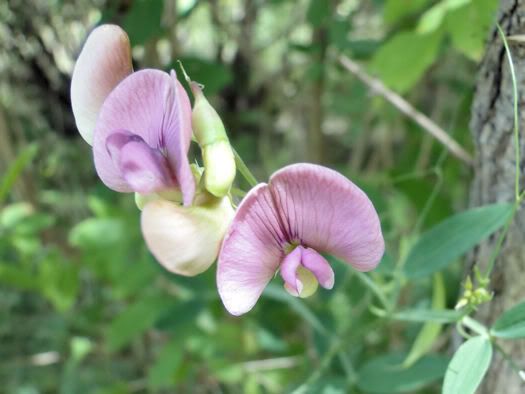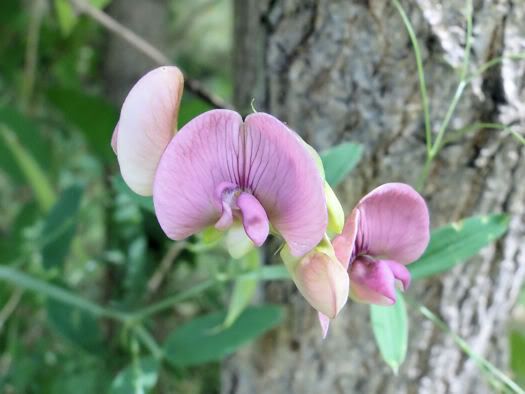 Sweet Pea (Lathyrus latifolius)
Powdered Dancers were still very much in evidence, and will likely be flying for at least another month.
Powdered Dancer
There were still a few Pennsylvania Leatherwings around, although they were not as abundant as they had been at the end of July when I saw mating pairs all over the place.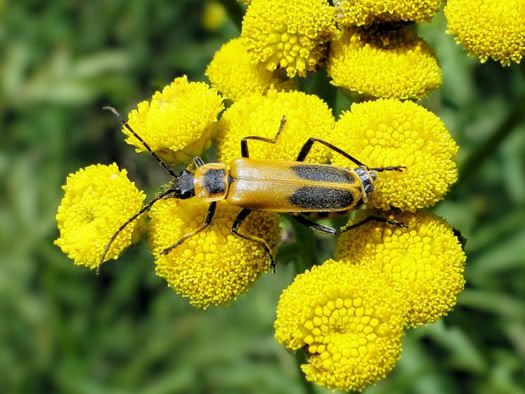 Pennsylvania Leatherwing
Orbweavers are becoming very conspicuous. The most common orbweaver at Hurdman is the Garden Cross Spider. This female was a particularly large individual.
Garden Cross Spider
Along the edge of the Rideau River I came across a couple of Stream Bluets. These lovely black and blue damselflies are one of the easier bluets to identify. They have a mostly black abdomen with very thin blue rings around each segment. The amount of blue on the last couple of segments is what differentiates this species from other black-type bluets, such as the Skimming Bluet.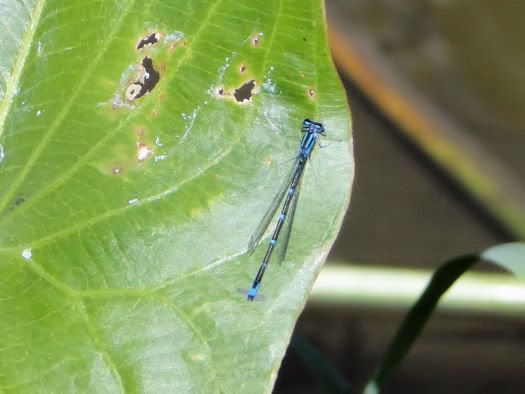 Stream Bluet
The Stream Bluet was perching on Broad-leaved Arrowhead at the water's edge, an intriguing plant with beautiful white flowers. This plant gets its name from the shape of its leaves, which are wide and shaped like a rounded arrowhead. An aquatic species, Broad-leaved Arrowhead grows in marshes and along the shallow edges of ponds, lakes and rivers. It is beneficial to wildlife, as the tuberous roots provide food for porcupines and muskrats. Many species of waterfowl, including swans, geese, teals, Wood Ducks, Ruddy Ducks, Northern Pintails, Mallards, Gadwalls, black ducks and even King Rails are known to eat arrowhead seeds. This perhaps explains the name "duck potato", one of the common names of this plant.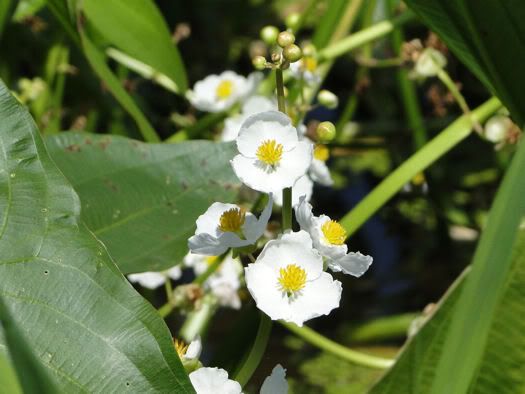 Broad-leaved Arrowhead
After leaving the water's edge I decided to explore the field across from the bus station. I had seen a Black Swallowtail and a Polygonia butterfly, either an Eastern Comma or a Question Mark, in this area on a previous visit and was hoping to see them again. Instead of butterflies, however, I found an Ambush Bug on some Yarrow.
Ambush Bug
I also saw a Praying Mantis fly by and land in a clump of grass. I tracked him down and managed to get close enough for some macro images.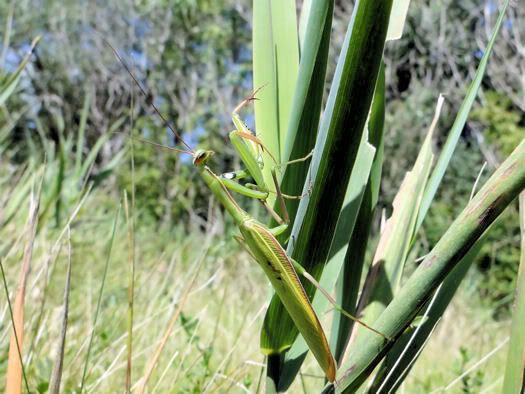 Praying Mantis
This image shows the underside of the mantis. The two lower sets of legs look quite different from those of other insects that I've seen. This is certainly a unique insect, and one of my favourites of late summer!
Praying Mantis
Although warm and sunny, The changing of the seasons was very much in evidence during my visits; fewer butterflies, the first Yellow-rumped Warblers of the season, and the appearance of the Ambush Bug and Praying Mantis all signal the close of the summer and the beginning of fall. However, it is only the end of the August, which means there are still plenty of beautiful, warm summer days left in the year.