| | | | |
| --- | --- | --- | --- |
| | It was late in the afternoon by the time we finished running around in Greenwood and returned to Harbourville. Doran's sister's family joined us, and we spent a few hours exploring the beach and relaxing on the back deck. We saw a Bald Eagle flying east above the shoreline, but it was the scenery that interested me. The tide was out again, so we walked further west along the beach than we had before, where the great bluffs met the rocky shore. We took a few pictures of each other posing on the rocks, skipped some rocks, then returned to the cottage. | | Harbourville Beach at Sunset |
Ravens and crows delighted in soaring above these cliffs, and I hoped to come across an eagle perching in a tree at the top. This hope would remain unfulfilled, although I saw an eagle flying east on two other occasions. Perhaps he had a favourite perch somewhere on the other side of the harbour.
Later in the evening, the sunset painted the sky with soft pastel colour. These two photos were taken from our cottage.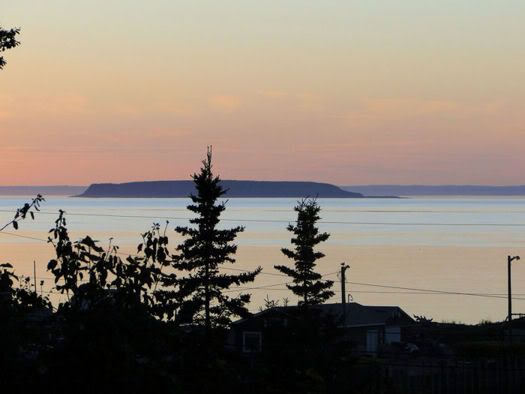 I loved how the pink sky was reflected in the glass windows of the boat and went back down to the beach to see if I can get a better shot. This proved impossible from where it was located, so I spent half an hour photographing the sun sinking into the Bay of Fundy instead.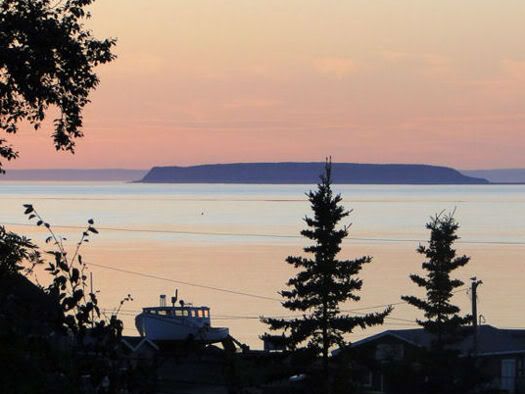 This overturned rowboat on the shore made for an interesting silhouette in the foreground. I tried to capture the sun's rays beaming into the sky above it but was only partially successful.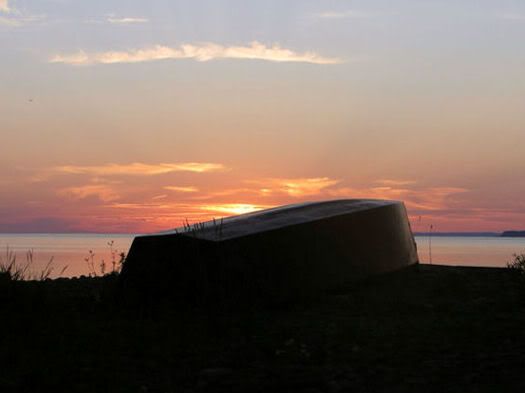 A large tree trunk often used as a bench provided another interesting foreground silhouette.
Finally, some photos of the water itself.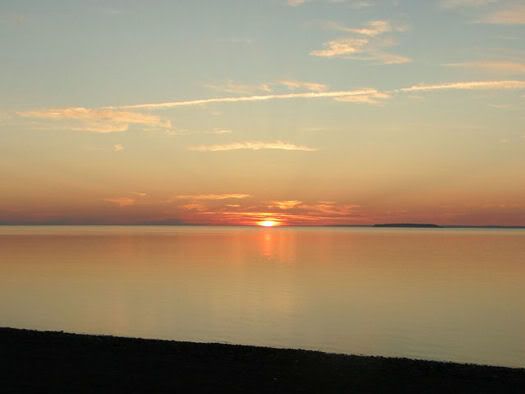 I was really pleased how these images turned out; I should make it a point to photograph the sunset more often!