On Monday we planned to go to Point Pelee, and the sky was clear when we woke up. However, the morning was quite chilly and I had to scrape a hard layer of frost from the car before we left. Being a rental, it did not have an ice scraper in the trunk, so I used my plastic library card instead.

We left the motel early, and as we were driving down the road to the Visitor Center we saw a couple of Wild Turkeys crossing the road. Once we reached the Visitor Center we had a bit of a wait for the next shuttle to take us to the Tip, but there were lots of birds in the parking area to keep us occupied. We saw Orchard and Baltimore Orioles, Eastern Kingbirds, Chipping Sparrows, and Yellow Warblers. One of the Orchard Orioles was low enough in the tree for me to get a photo.




Barn Swallow
Orchard Oriole
We didn't see much in the shuttle on the way down to the Tip. Once we reached the shelter at the shuttle loop, however, we were charmed by all the Barn Swallows flitting about and carrying nesting materials up into the interior of the shelter. At one point I saw a swallow carrying a large white feather up to a nest in his mouth. He dropped it before reaching his destination, and as the feather slowly floated to the ground another swallow caught it in his beak and flew away with it!
Barn Swallow
The shelter is open on two sides; there is the large entrance with steps leading to the ground, and then there is an area with benches which almost looks like someone's back deck. I scanned the area for birds but saw none.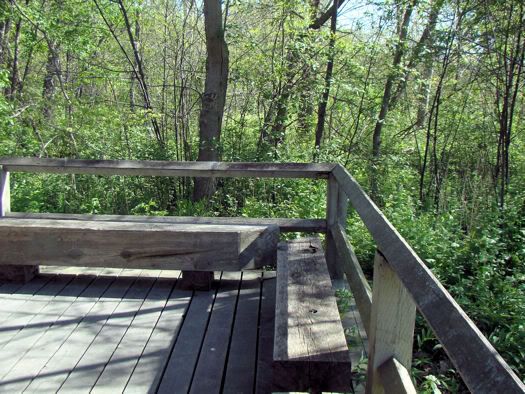 We left the shuttle area and proceeded to the tip. We didn't see much on the trail; both orioles were common, and lines of Double-crested Cormorants flew over frequently. We heard plenty of Yellow Warblers singing, but, surprisingly, saw no other warbler species during our walk. The best bird, however, was a Red-bellied Woodpecker which seemed to be following us.
The tip itself was a disappointment this year: only a few Ring-billed Gulls loafing on the sand were present. There were no terns, Bonaparte's Gulls or shorebirds this year, so we didn't linger but instead turned around and walked back to the shuttle area.
Ring-billed Gulls at the Tip
Fortunately, we saw more on our way back. A few White-throated Sparrows were foraging in the rocks on the western shore, and along the trail we saw a Blue-gray Gnatcatcher and a Blue-headed Vireo in approximately the same area where we had the Hooded Warbler last year. There was also a small patch of Columbine in this area, the flowers so fresh and beautiful that I had to stop and take a picture.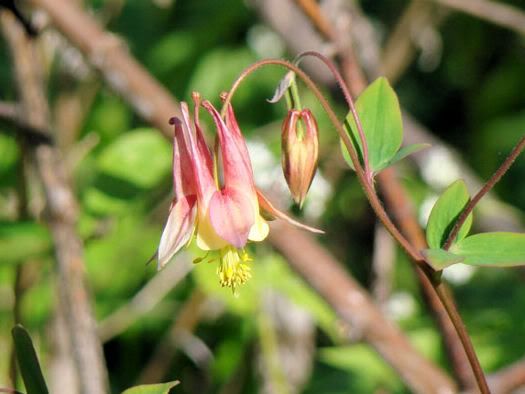 Columbine
We went back to the Visitor's Center and decided to try the Woodland Nature Trail next. Even here warblers were difficult to find; we added only Black-throated Green, Magnolia, and American Redstart to our trip list. A Gray Catbird foraging close to the ground was a pleasant surprise, as was this beautiful male Baltimore Oriole.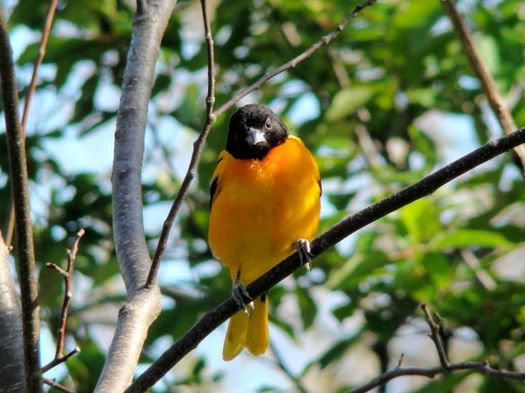 Baltimore Oriole
We also came across a pair of Rose-breated Grosbeaks, a male and a female, foraging among the trees. Only the female paused long enough to take a picture.
Rose-breasted Grosbeak
The birds were few and far between, so I contented myself with photographing the wildflowers instead.
Bellwort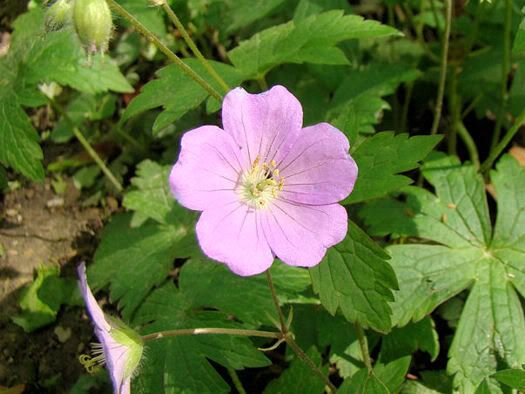 Unknown Wildflower
We also added House Wren to our list a little further along the trail. Although we had heard several of them singing throughout the woods, this was the first one that we saw and the only one I ended up photographing.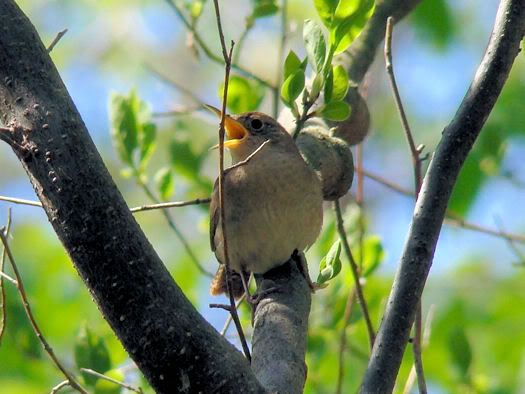 House Wren
As we still hadn't seen very many species, we headed over to the Tilden Woods Trail next. We had never tried this trail before, but many good birds had been seen here over the past couple of days so we were eager to check it out for ourselves. We saw a Veery right near the trail entrance, and this pretty butterfly a little further down. Now that it had warmed up I was seeing Red Admirals everywhere, so when I realized this was something different I stopped to take a few pictures.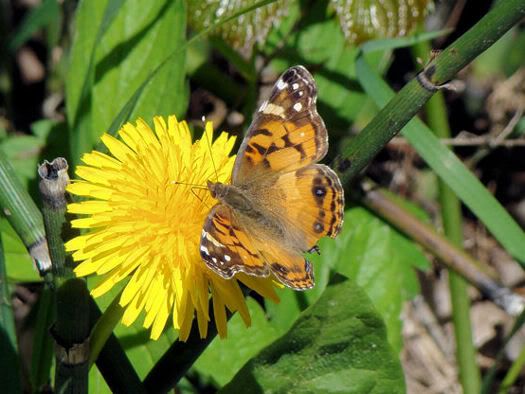 American Lady
The Tilden Woods Trail was lush with vegetation. Indeed, the early spring weather had resulted in the leaves developing earlier than usual. While this made for a pleasant, shady woodland walk, it also made viewing birds up in the canopy difficult.
Tilden Woods Trail
Our first good bird was not flitting about the treetops, however, but singing from a the root system of a large fallen tree. I heard the Carolina Wren before I saw him, and was happy when I found him singing from an exposed perch. He saw us as soon as we moved to get a better look at him, and hopped down onto a log where he was content to stay until we had moved on. Further down the trail, we came across a singing Wood Thrush high up in a leafless tree.
We kept walking north, and found ourselves on the Chinqapin Trail at first, then on a quieter trail leading to the cemetery. We had left the woods (and most of the birders) behind, and were now walking through much more open habitat. We saw a few butterflies fly by, including this Eastern Tailed Blue and another American Lady.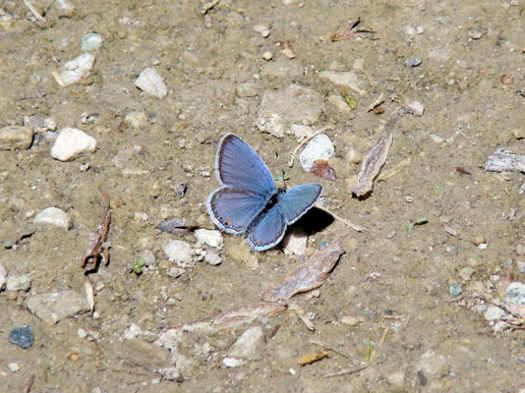 Eastern Tailed Blue
American Lady
Eventually we came to a sharp right-hand turn where the gravel path ended and a grassy lane began. The trees closed in on us once again, and we continued until we reached the cemetery entrance where we hoped to see some different species.
Next: Part III - The rest of Point Pelee